CCNA – WAN Questions
If you are not sure about WAN and PPP, please read our WAN tutorial and PPP tutorial.
Question 1
Question 2
Question 3
Question 4
Explanation
PPP supports both synchronous (like analog phone lines) and asynchronous circuits (such as ISDN or digital links). With synchronous circuits we need to use clock rate.
Note: Serial links can be synchronous or asynchronous. Asynchronous connections used to be only available on low-speed (<2MB) serial interfaces, but now, there are the new HWICs (High-Speed WAN Interface Cards) which also support asynchronous mode. To learn more about them please visit http://www.cisco.com/en/US/prod/collateral/modules/ps5949/ps6182/prod_qas0900aecd80274424.html.
Question 5
Explanation
The command "ppp authentication chap pap" command indicates the CHAP authentication is used first. If it fails or is rejected by other side then uses PAP instead. If you want to use PAP first (then CHAP) you can use the "ppp authentication pap chap" command.
Question 6
Explanation
The idea behind a WAN is to be able to connect two DTE networks together through a DCE network. The network's DCE device (includes CSU/DSU) provides clocking to the DTE-connected interface (the router's serial interface).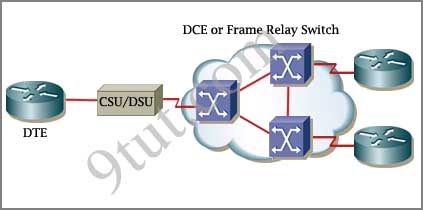 Question 7