Practice CCNA Labs with Packet Tracer Simulator
Well, the title said it all. Here are some screenshots about the labs in Packet Tracer Simulator: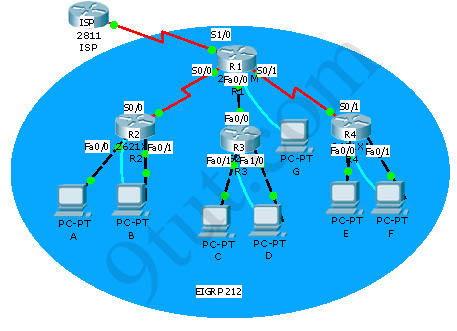 Please say thanks to Runiya, who created these lab-sim questions on Packet Tracer. Now you can practice with the labs to prepare for the exam!
The lab file includes:
+ CCNA Implementation sim
+ CCNA drag and drop sim
+ CCNA EIGRP sim
+ CCNA NAT sim
+ CCNA RIP Configuration sim
+ CCNA Access-list sim
+ CCNA Access-list sim 2
+ CCNA VTP sim
+ CCNA EIGRP Troubleshooting sim
Link to download these labs
You will need Packet Tracer version 5.3 or above to open these files. It's totally free! You can download this software but you need to register first or you can find a mirror download with google (with keyword "download packet tracer")
Please notice that in real exam, you have to click on host (PC) to access command-line-interface of the router, not the router itself.